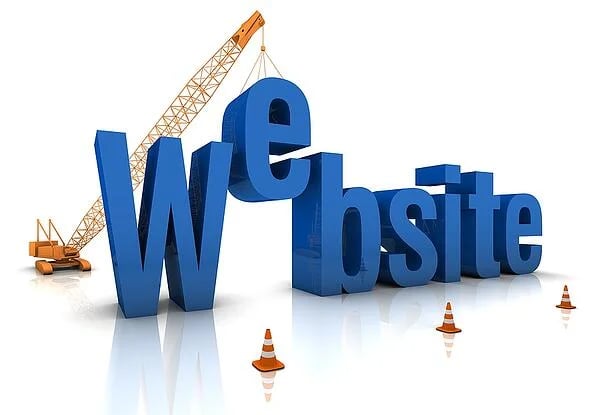 These days when many people are working from home, your website is the window into your business. Do you know that 86% of people will find your business online? Does your site best represent your company, culture, and the products or services that you offer? How often do you apologize for your website because it is outdated and tell visitors that you are in the process of updating it? Creating a website takes time, a lot of thought, and a plan, but after it's published, how often it is updated to best reflect how your company has evolved over time? This ongoing task requires commitment. Depending on what platform your website is hosted on, updates may not be as difficult as you might think. Here are 5 easy ways to update your website to help keep your audience engaged with your brand.
Check your SEO – After all the time you have spent creating your content, if people cannot find your site in search engines, that time has been wasted. There are several free tools to help you understand if your site is optimized to help you get found. We recommend the HubSpot Website Grader. This tool will generate instant personalized reports based on the following key metrics:

Performance: It will analyze your site's page size, requests, speed and key SEO metrics.
Mobile Readiness: It will check if your website is equipped to service mobile users for the best experience.
SEO: It will determine if your website is easy to find, both by humans when typing in their search queries as well as by search engines when they crawl your site content. It checks for page index, meta descriptions, content plugins and descriptive link text.
Security: It will check if your site is secured for your users. It checks to see if your site runs on HTTPS and uses descriptive link text.
To run the Website Grader, you simply enter your website address and your email, then you will receive a score between 1 and 100 as well as a detailed report in a matter of seconds. This report will include actionable insights about how you can improve your website's performance to drive more traffic.
Link optimization – If you've taken the time to create internal and external backlinks to other content and sites from your website, it's important to occasionally check that those links still function properly, helping to ensure a good visitor experience. There is a free tool called Check My Links that you can use to accomplish this task. This tool will easily check your content even before a web page goes live in a matter of seconds. It highlights all the good links in green and the broken links in red, making it easy to spot the ones that do not work or are no longer active.
Evaluate your competitors' websites – While you're busy working on your own website updates, don't forget to check out your competitors' sites to see if yours may be missing any important content. Maybe some nugget of information you see on their website is something you can adopt and implement to help boost your own. There is a tool called Ahrefs, in the 'Site Explore' section that you can use to view how your competitors' traffic has changed over time and then compare it to your own.

Add multimedia elements – First impressions matter. If visitors find your website visually appealing, they will tend to be more engaged. On the flip side, if they do not find it appealing, they will leave the site soon after. Consider how you can update, edit or add new media features to your website, including videos, sound, images, animations and more. Many visitors prefer to watch videos instead of reading content, so reconsider how you present all your content based on what it's supposed to accomplish. For example, an easy-to-follow video tutorial or demo can often be more helpful to your customers than a step-by-step PDF guide. For brands, video content is preferred, so consider incorporating some video marketing.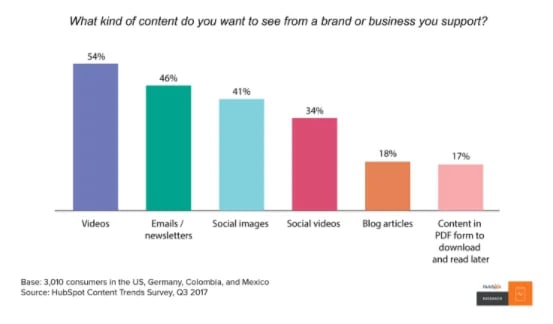 Add a blog – if your site currently doesn't have a blog, consider creating one. Google loves recency and relevancy, and blogs provide both, delivering fresh new content that is optimized for search and relevant to your business.
Blog posts allow you to educate, share and inform your clients about industry news. When content is well written, a blog can be a valuable resource to your company and customers. Create blog posts that answer the typical questions people ask you about what your company does, then share this information on social to get maximum exposure. Before you know it, your sales team will be using your blog content as a reference to help educate customers and prospects alike.

Blogs can help you:
Drive traffic to your website – current search engine optimized content helps search engines find you better.
It helps convert traffic into leads – if you add a lead-generating call-to-action to every post, it will help you gather information about your visitors and inch them toward becoming customers.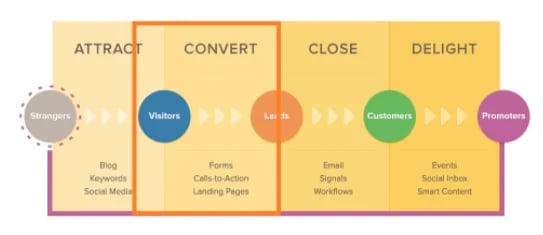 Updating your website doesn't have to be a daunting task. With an action plan and a few free online tools, you can be on your way to ensuring your website evolves with your business offerings on a regular basis. And once you have it looking its best, it's time to ensure it's being found when prospects are searching online for the type of services you offer, which is the whole premise behind inbound marketing. If you work through these five suggestions, it will help ensure you attract customers who are looking for the products you sell. Shouldn't your website reflect what you offer today and be the best representation of who your company is? If you need help taking your website to the next level, please contact us today.