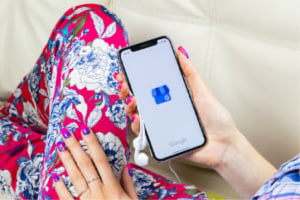 Google My Business (GMB) is an useful, but underrated business tool. For those who are not familiar, it's likely you've seen and used it. Google My Business populates your search for a business with the basic information you'd need such as the address, phone number, store hours, and more. This locates all the details a user might need in one place, and helps businesses get found more easily. While many people are using Google My Business already, there are features to optimize the tool even further. Here are 5 steps to help improve your Google My Business account:
Google My Business (GMB) is a free, easy-to-use tool that helps businesses manage their online presence and appearance in Google Search and Google Maps.

If you've ever searched for a business' name, you'll often see their GMB "knowledge panel," a card containing important information customers want to know about local businesses, show up first.

If you're on mobile, it will often be the top result before the organic results. If you're on desktop, it will be displayed just to the right of the organic and paid search results like this:

Read more here, on impactbnd.com.
Hopefully any Google My Business account will have their basic contact information listed, but there is much more that can be done to make the tool more useful. Many GMB accounts fail to include a company description, which helps users understand what the business does and confirm that they're in the right place. It also allows your business to post articles, events, and other relevant information, which promotes content to users who are genuinely interested. Google My Business serves as much more than a digital yellow page listing, yet many business fail to use this free tool to its fullest extent. Whether you didn't know the additional features were available, or you simply didn't have time to implement them, marketing agencies are a knowledgable source that can manage the process for you. At Front Burner Marketing, we have the expertise to optimize your GBM account, and the time to keep up with it.