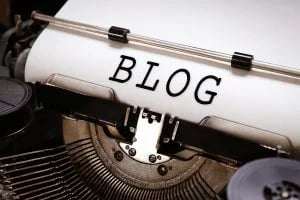 Your website is often your first impression for visitors. It's your storefront window display. Does yours say "I'm fresh and current and the business cares?" Or, is your site comparable to the untouched window display gathering cobwebs and touting messaging and branding that could now be called retro? Visual merchandising best practices say a window should be updated every two weeks. Obviously, you can't redesign your website that often, but you can freshen it with new information and images. If you want your visitors to come back, you need to give them a compelling reason to. So, what are your options?
How do you know if it's time to consider a website reboot?
Although there might be some obvious signs your website needs updating (that link to your company's MySpace page is a no-brainer), not every indicator is so clear. After all, everything might be working fine, thus suggesting you stand pat. A redesign should be purpose-driven. There isn't any right or wrong timeline; realistically, the decision to revamp your website depends on a number of factors (from Smartbug Media):
Have your services or products changed?
Are you presenting content as effectively as you can? Is the content getting old?
Are competitors outranking you in search results?
Have your users' needs changed since the last redesign?
Did the company go through a rebrand?
Does your current site work and display correctly on all devices?
Do you need to improve usability? Are visitors not finding what they are looking for?
Does your site load slow?
If you said yes to enough of those, then you're probably due for some upgrades. Now comes the decision of whether to update your existing structure or level the thing to the ground and start over. Read the rest of the article for tips on both strategies, incremental changes or total site overhaul.
If you don't have time to worry about things like websites, maybe it's time to consider outsourcing your marketing to the website experts at Front Burner Marketing. We can work with what you've got or build you the fresh, new site of your dreams. Contact us today!
Download our eBook "25 Website Must-Haves" to get a better idea of what you're missing.