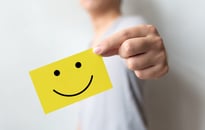 In 2020, customers expect effortless, personal and rewarding experiences across all channels. It's no longer enough just to have the most fabulous, cutting-edge products and modern, affordable services. In fact, according to a PWC study about customer experience, 86% of today's consumers would agree: they are willing to pay more just for a better customer experience.
So how can you deliver on that? How can your business
provide a better experience for your customers? Let's take a look at what
customers today want and how you can give it to them.
They Want It NOW
It doesn't matter what day or time it is. In this mobile-friendly
world we live in, everything is at the buyer's fingertips. They want to buy it
now, get the answer now, solve for the problem now. Customers get frustrated
when they have to wait for an answer. If it isn't convenient for your consumers
to do business with you, they'll find someone else who is.
One way to achieve that is through the help of artificial intelligence,
like chatbots. They are available 24/7 to answer questions, can easily and
quickly resolve customer issues, can handle many customers at once, and are
easy to integrate into your website. Plus chatbots are always polite and can
help with additional sales (since they can easily help customers learn about
associated products and services). Providing this service on your website will
help your customers get the answers they need right away.
Me, Me, Me!
Customers today don't want to feel like just another number. They want an experience that is all about them. Personal and tailored to their likes and needs. To prove the point, a recent study about the content personalization showed that 88% of marketers saw a measurable lift in their business after applying personalization to their strategy, and this is driving marketer's investment in personalization applications. On average, Gartner found in their 2019-2020 Annual CMO Spend Survey that marketers are investing an average of 14% of their budget on personalization, making it a strategic marketing capability.
To incorporate more personalization into your business
interactions and create a better chance of your spend leading to actual success,
you first need to make sure you know your customers by looking at your key demographics
and conducting research. Once you know and understand your customers, here are some
easy ways to further personalize their experience:
Encourage your consumers to create a profile
(You'll be able to see their purchase history, in turn giving them more
relevant offers; just make sure the process is simple.)
Based upon all that you've learned, you can now
segment them into different categories, and build what we in the business
call a "Persona," which is a written profile of who they are, what they
need, and what their interests are. Create a list for each segment (or
Persona), and then create a plan to customize the information you send to them
(there's nothing more frustrating to a customer than receiving an email that
feels irrelevant!).
Create a Loyalty Program. Every customer
loves a good deal, a perk, or a giveaway. Make them feel special and
appreciated with offers that have value to them personally, and they'll appreciate
you right back!
Ask for feedback after any purchase. You
can use that information to not only improve your offerings, but further
optimize their experience.
Simplify
Any experience a consumer has with your business needs to be
easy, frictionless, and convenient. If an experience gets too complicated or
takes too long, your customers might very well say "buh-bye!". Here are some
suggestions:
If your customer has an online profile with you,
make it easy to store their information for faster checkouts. In fact, in some
instances, customers are willing to pay for speed (i.e. standard airport
security lines vs. TSA PreCheck).
Make sure your communication is clean and clear.
Be clear about timing on a service or delivery (and always follow it up with a
thank you).
Consider making your website mobile-friendly and
keep the page loading speed as fast as possible. Faster service encourages
conversion rather than abandonment.
Don't bombard your customers with emails, or
send unnecessary ads. Again, it's all about communicating clearly and
effectively, so only send them what you think they might have a genuine
interest in and find helpful.
Just remember, the customer holds all the power. As much as business owners may not want it to be true, if their consumers aren't happy and satisfied, then their business does not succeed and the competition benefits. Offering customers an improved customer experience is the key.