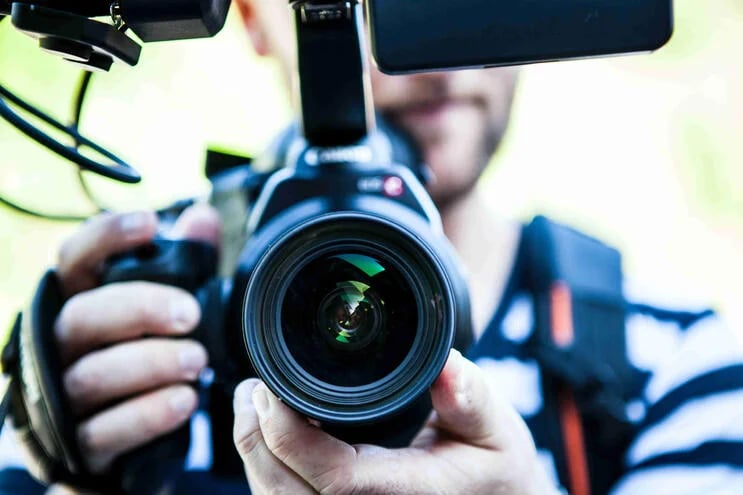 With so many Americans now working remotely plus being faced with fewer options for engagement outside of the home, video content is being consumed with increasing interest. Riding along with this trend, video content has become increasingly more effective for brands as consumers find it to be a more entertaining way to stay engaged with the companies that we do business with, especially within social media platforms.
A large majority of people prefer to watch a succinct, interesting, and perhaps even entertaining video as opposed to reading a paragraph of text when they're looking for information from a brand. Videos may help answer a question that clients or prospects may ask, just like a blog post. Videos can inform, educate, and share information that your team probably already conveys via phone, email and text. Consider automating this information with a video to lessen the time spent answering repetitive questions.
According to new research conducted by Wyzowl:
Video remains a key priority for marketers.
Marketers feel more positive about the return on investment offered by video than ever, as it continues to strongly influence traffic, leads, sales, and audience understanding.
Usage and spend on video marketing are likely to increase yet again in 2020.
People watch significantly more video than ever before.
Consumers continue to use video as an integral part of their journey with brands, and are excited to see even more video content in the year ahead.
Videos can be created and shared for a variety of business purposes. Here are 9 business video marketing ideas that can be created as part of your business video marketing strategy:
1. How-to use a product or service that you offer – Do you sell software and regularly receive the same questions? Maybe your Help Desk repeatedly answers the same questions? Create a screen share how-to video with a voice over to help answer those questions so your team can share it with clients when they call for help.
2. About Us – Do you offer a short video about your company and services on your website? Summarize your offerings and the benefits of working with you, along with sharing a bit of your company culture. Up to 2 minutes is recommended.
3. Onboarding – Wouldn't it be helpful to have a video message from the CEO and HR Director welcoming a new employee and guiding them through the onboarding process? Creating a video allows this process to be standardized for all new hires. 5-10 minutes max is all it takes.
4. Client Testimonials – Your sales team will love having client testimonial videos to share with prospects who just need a little help making the decision to move forward with your company. 1-2 minutes about how your company helped solved their problem will go a long way to help build sales moving forward. 2-3 minutes is recommended.
5. Product videos – Some products need a bit more explaining than a datasheet. Use video to show your product's features and benefits with examples of how it works to help engage and inform your audience. Don't forget to update these videos when your product is updated! 2-5 minutes max.
6. Internal Training – Has something changed within your company? A process, a new product, have you pivoted and need to share this information with your team? Use video to share this information quickly and easily within your company. 5-10 minutes.
7. Promotions – Invite your prospects and clients to your conference, webinar or livestream with a promotional video. Be sure to include a Call to Action that leads to a lead capture form to encourage viewers to sign up or save the date. 1-3 minutes max.
8. Social – These videos are meant to drive traffic to your website or to build brand awareness. They should be short and sweet, less than 2 minutes.
9. Sales Presentations – Do you need to present to clients who may not be in your time zone? Pre-record a sales presentation with a webcam or screen recording tool like Screencast-o-Matic. You can record yourself AND your screen to ensure viewers are following along with you easily. Up to 3 minutes.
Hopefully, these examples have helped you envision the benefit of video marketing for your business and how you may be able to use video to help engage with your audience. If video marketing is something you need help with, Front Burner Marketing is having a video production sale this December. Contact us today to discuss your next video marketing project to see how we can help turn your video vision into a reality!