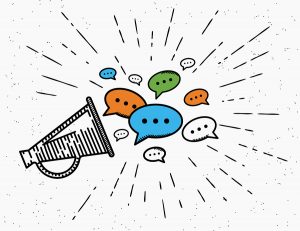 Over the last several months we've been hearing about Google's newest trick AMP. While "amping up" content sounds great, what does it actually mean? AMP stands for Accelerated Mobile Pages, and it addresses a real problem for marketers.
We all know that attention spans are dwindling. AMP is a new way to serve page data to mobile devices that allows for faster loading. Faster loading means it's less likely users will get bored and bail before content is loaded. And that's a good thing. But how does it work?
Here's more on this new tool from Wired:
AMP achieves its remarkable speeds in two ways. First, it requires web developers to use a narrow set of web technologies to create pages. Most JavaScript is forbidden, which, as we've noted before, is a really good way to make web pages load faster. Second, it serves pages from its own servers, at least when you visit an AMP page via a Google search.

To use AMP, you create an alternate version of your site that conforms to the specifications published by the AMP project. These standards are a lot like traditional HTML, but pared down to what Google considers to be the bare minimum. Typically you'll give your AMP-optimized site a separate address, for example: yoursite.com/yourpage/amp. If you use WordPress, there's actually a plugin will automatically create these alternate versions and help Google find them. But you could, theoretically, just replace your whole site with AMP optimized pages and it would still work in most modern web browsers, though it might be a bit drab.

Read the full article

here

.
If you are a HubSpot user, we've got great news! They've already caught on to this great tool and you can AMP your content with a simple check of a box in the blog creation process. HubSpot is a
powerful marketing platform
that is constantly being tweaked to include the latest and greatest marketing tools to get your inbound content working for your business. If you're interested in learning about this user-friendly, comprehensive platform,
call us
. Front Burner Marketing is a HubSpot certified partner agency. We love using it and teaching you how to use it, too.
If HubSpot, and Inbound Marketing, interest you, you need to check out the 2017 State of Inbound Report.