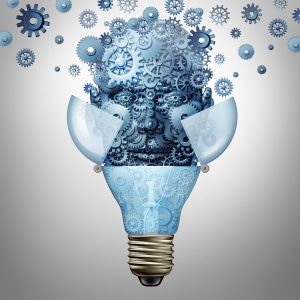 As a Hubspot partner agency, we are always excited when our favorite marketing platform adds new functions and features. The latest addition comes from acquiring an Artificial Intelligence startup to help improve the marketing and sales process. We know how much value the current marketing automation software adds, can you imagine if we had AI helping us to identify our target audience and their needs as well? The Hubspot announcement tells us more:
HubSpot is excited to announce that it has acquired Kemvi, an artificial intelligence (AI) and machine learning startup that helps sales reps deepen their relationships with prospective buyers. The company's proprietary algorithm, DeepGraph, sifts through millions of pieces of content each day to learn what's happening with buyers and prospects and delivers that information to sales reps. The technology will be incorporated into HubSpot CRM, giving salespeople even more tools to carry out more contextual, empathetic outreach to their contacts.

Gartner predicts that by the year 2020, 30 percent of companies will employ AI to augment at least one of their primary sales processes. Savvy businesses are already incorporating AI into their daily routines, and sales teams that don't embrace this technology risk being left behind. AI technologies enable salespeople to automate manual processes like researching their prospective buyers and crafting personalized emails, giving reps valuable time back to focus on closing the deal with their customer.
This is going to be a powerful tool for the sales and marketing departments alike. If you're interested in learning more about what the Hubspot marketing platform can do for you, contact us.