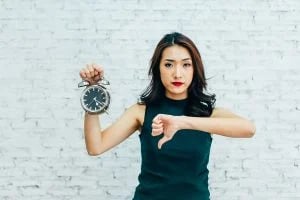 Your Tweets are full of wit and charm. Your Facebook posts are the perfect balance of informative and fun. Your Instagram captures the essence of your brand to a T. So, why is your engagement so embarrassingly low? It could be, like the tragedy of Romeo & Juliet, a classic tale of bad timing. Never fear! There's an infographic that can help!
From our friends at Contently:

Wow. That is some good stuff! If you don't have time to worry about the timing of your social media, maybe you should consider bringing in someone who does. A strong social media game can have tremendous impact on your content reach. The social media mavens at Front Burner Marketing love nothing more than crafting social media messaging and schedules that appeal to your potential customers at just the perfect time. Contact us today to get started.