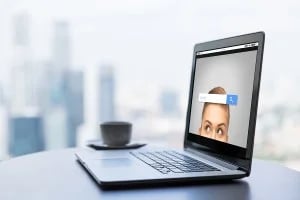 Content Marketers are constantly trying to get noticed by search engines. We want our content found and we want it to rank high. To do this, we need to understand how search engine algorithms work, and those change constantly. Luckily, they keep getting smarter which allows more freedom to create great content with less rules. Getting content found no longer hinges only on having a specific keyword, worded just so, in just the right places, just the right amount of times. We're working in a new world with semantic-based search algorithms. Check out this article form the Moz Blog to learn more:
What is semantic search?

The word "semantic" refers to the meaning or essence of something. Applied to search, "semantics" essentially relates to the study of words and their logic. Semantic search seeks to improve search accuracy by understanding a searcher's intent through contextual meaning. Through concept matching, synonyms, and natural language algorithms, semantic search provides more interactive search results through transforming structured and unstructured data into an intuitive and responsive database. Semantic search brings about an enhanced understanding of searcher intent, the ability to extract answers, and delivers more personalized results. Google's Knowledge Graph is a paradigm of proficiency in semantic search.

Read the entire article here.
As search engines get smarter, it's easier to get your good content found. It also means that you may lose ranking for outdated practices like keyword stuffing. Let the content and search experts at Front Burner Marketing help you update and create content that will get you found. Also, check out our eBook The 30 Greatest Lead Generation Tips, Tricks, & Ideas by clicking below.