Presented by: Gabriela Flores, Marketing Intern, Florida International University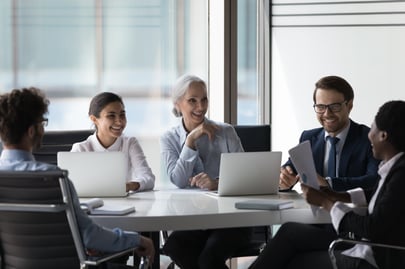 The online space moves at a speed difficult to match. Whether you're already a seasoned marketing professional, just starting out, or still figuring out if marketing is the industry for you, it can feel like you're constantly playing catch-up. That's why we've partnered with JumpStart–to make digital marketing certifications accessible and affordable so you can gain the skills you need to grow your business!
Even though earning college degrees can be a fulfilling learning experience, they are not always the best solution–particularly if you find yourself lacking when it comes to the evolving details and strategy of digital marketing. With our new partnership, you can learn specific digital marketing skills in a way that fits your needs! Plus, JumpStart members receive 30% off on all course offerings.
JumpStart Helps Northeast Ohio Business Owners Grow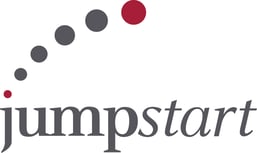 In their own words, JumpStart is "a venture development organization providing capital, services, and connections to help entrepreneurs grow, researchers commercialize and corporations innovate". So whether you're trying to help your team or business grow, or an individual wanting to expand their resume, these professional development courses might be the solution for you.
With JumpStart, changes aren't only noticeable in a team's overall attitude and confidence, they're also reflected in the numbers. Since its creation, JumpStart has induced growth for entrepreneurs, small businesses, and neighborhoods in several ways by:
Engaging more than 6,500+ diverse companies
Investing more than $61M into 125 Ohio tech startups
Assisting in creating more than 10,000 jobs
And granting more than $8.4M to neighboring entrepreneurial support organizations
through their partnerships.
As you can see, working with JumpStart represents much more than obtaining personal gain. Together, we can reach our goals while nourishing our communities and helping others do the same.
Marketing Training Room Courses Can Be Your Road to Success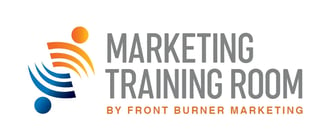 Our partnership can help induce many changes, both big and small. While working your way up, it's important to know where you're going and make career choices that are best suited for you.
With our help, you can determine where you're where you're heading and what skills you need to improve to get there. Let's explore the benefits of our courses so that you can take the first step towards digital marketing expertise!
Fitted to Your Learning Style
When it comes to both marketing and education, there is no "one size fits all" formula that will never fail. Through our Marketing Training Room, you can take courses and become an efficient marketer in a way that fits your learning style. Your success is our number one priority, so having a personalized learning experience will catapult you toward your goals and have you seeing RESULTS.
Online
Most of our digital marketing courses take place online. The stress from a traditional classroom is removed from your learning experience while reaping the benefits that come with it.
So, yes. You can expand on your marketing skills from the comfort of your own home. Now, you don't have to go further than your computer to grow in your professional career. From your couch or your local coffee shop, where you are won't stop you from getting to where you want to be.
Self-Paced
With most of our courses being online, you have the liberty of choosing when you learn. Strict deadlines won't run your life and you can flourish in your learning experience, when you need it, in a way that works for you.
There's no need to miss out on other things when you set your own schedule. Our online marketing courses allow for balance in your life, while you're chasing your professional goals.
You Choose What You Learn
One of the major benefits of taking an online course with us is that they're tailored to specific marketing topics. We value your time. So every minute is spent guiding you toward your goals.
If you're already familiar with the principles of marketing, take a deep dive into a course that suits your needs and aligns with your business objectives. There are nearly 20 courses to choose from including:
Content Marketing
Data & Web Analytics
Email Marketing
Search Engine Optimization
Social Media & more.
Up to Date and Credible
Our courses use the most recent curricula developed by marketing professionals and industry experts. We ensure you are up to date with the marketing industry's newest trends and practices. This is no dust-ridden textbook that's been on the shelf for years. We provide you with the tools to become a successful marketer TODAY! All our courses are developed and reviewed under the guidance of Global Industry Advisory Champions, a council of diverse influencers, thought leaders, tech gurus, and C-suit change-makers including marketers from Google, Facebook, LinkedIn, Coca-Cola, Microsoft, IBM, and more.
Not to mention that, through our courses, you'll become credible too! Not only can you put your newly acquired knowledge to use, but you'll also obtain a marketing certification to show for it. These industry-specific marketing certifications have amazing benefits to set you apart from the crowd and are sure to get you ahead in your marketing career.
Don't Fall Behind
We provide an accessible way to obtain marketing certifications, for all marketing professionals of any level of expertise, and businesses in all levels of growth. Don't lose your competitive edge!
Stay in the game by educating yourself and/or your team on the newest must-know industry knowledge. If you're learning new skills or brushing up on them, our certifications will surely help you to where you want to go.
Make the most of today by preparing for your future!