I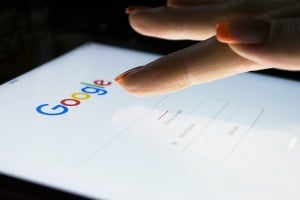 f you're not familiar with search engine optimization (SEO), then you might not know that Google awards certain SEO tactics and penalizes others based upon their ranking algorithm. In the past, SEO experts have been able to outsmart the algorithm using illicit "black-hat" strategies to get their content to rank higher on Google searches. However, Google has since caught on and made it more difficult to rank with this kind of strategy. Here are some black-hat tactics to avoid so your content doesn't get penalized, and ultimately become hard to find on Google.
What kind of risk are you willing to take for better rankings and more organic traffic?

For many years now, there has been an ongoing debate in the search engine optimization (SEO) world about whether "black-hat" or "gray-hat" tactics — that is, techniques that attempt to achieve quicker results by flouting the search engines' guidelines — are acceptable.

While many commentators take a moralistic tone around this issue, I prefer to look at it in terms of risk. If you are willing to risk a Google penalty for the possible payoff of quicker or better rankings, then go for it! Just don't be surprised when Google gets wise to what you're doing and your traffic takes a nose dive! Doesn't matter if it's months or years later; expect to pay the piper.

Steering clear

Personally, as someone who works with a lot of large corporations with much at stake, I steer well clear of black-hat and gray-hat techniques. For anyone working on a domain they don't want to go down in flames, there's simply no way to justify gambling with a site's authority and reputation in such a reckless manner. In the SEO world, there are plenty of people willing to take the risk. Many SEOs I know make the point that what is considered gray-hat and black-hat may be subjective, depending on the industry you are operating in.

Read more here, on searchengineland.com
With SEO it's better to play by the rules. There are a lot of ways to increase traffic that are approved and recommended by Google. Many businesses are able to grow their website traffic organically through consistent blogging, social media, and much more. If you're looking to ramp up your SEO strategy, but aren't sure where to start, consult a marketing agency who can create and execute a strategy that meets your needs. Contact us at Front Burner Marketing to see how we can step-up your SEO strategy, or assist you with any other marketing activities.