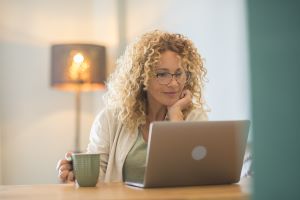 What's on every digital marketer's to-do list for January? Look into the predicted top trends and update strategies and plans accordingly. Easier said than done, we know. So, we took some time to research, talk to colleagues, get together with mentors, and compile some of this year's top trends for you.
We've broken it down into 5 categories.
Social Media
B2B Marketing
Content Marketing
Marketing Automation
Technology
1. Social Media Trends
It's no surprise, social media is here to stay. In fact, According to HubSpot's 2022 State of Inbound Marketing Trends Report, it's the top marketing channel for 2022, with influencer marketing and short-form video content as the most popular trends. Marketers are now investing in Twitter Spaces, YouTube Shorts, and Instagram Live Rooms.
As in past years, TikTok continues to thrive. It generated $4.6 billion in 2021 and currently has one billion active users spread across 154 countries. If your brand is global, you need to be active in the TikTok arena–no question. Good news for you, TikTok is focusing on usability for businesses and improving targeting options for advertising.
TikTok's ads manager targeting dimensions are able to deliver content to users based on the amount of interaction with certain interests like exercising or gaming. They're also able to deliver ads based on users' recent in-app behaviors, like interactions with videos or creators. TikTok is also taking into account what device, connection type, and operating system is being used as well.
Many feel the changes in Twitter have shined a light on the vulnerability of social media platforms. Lately, customers are less interested in billionaire-led platforms and more interested in having control over their content and data. Keep an eye out for new and exciting platforms like Mastodon, a decentralized social network made up of independent servers organized around specific themes, topics, or interests. People can join servers, follow each other, engage in conversations, and do things they'd expect to do on a social network like Twitter.
We also expect brand awareness to be more of the focus, which means marketers continue to need content creators. Content creators can be employees, customers, or contracted subject matter experts.
"Since Covid, social media has shifted,"said Kendra Morvillo, Operations Manager and Senior Account Manager at Front Burner Marketing. "The culture focuses more on the content than just the number of followers. Now is definitely the time to work with influencers and content creators if you have the budget and opportunity."
2. B2B Marketing Trends
There's no denying that video is not going anywhere. According to Wyzowl Research, 86% of businesses view video as a marketing tool, and 92% value it as an important part of their strategy. The top three channels companies are using include YouTube, Instagram, and LinkedIn.
According to the Digital Marketing Institute, businesses are creating videos for the following reasons.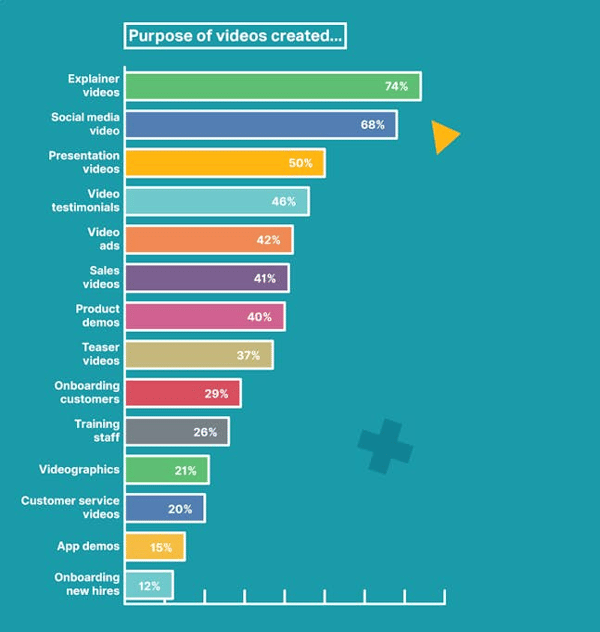 Source: Digital Marketing Institute
Video plays an important role in most sales and marketing strategies. So continue using it, get more creative with it, and grow your skills.
In addition to video, keep social media high on your list of priorities as it continues to grow and evolve. It's a proven and effective way for brands and their sales teams to connect with customers. It's important that you're using content to engage and create connections--not just push a sales message.
"If you haven't already, you will start to notice the companies that support their teams using social to build relationships and those that use it as another channel to push sales," said Morvillo.
On the note of social media, all content does not necessarily have to be original. Don't be afraid to use and share curated content. If the content is relevant and drives conversation, consider using it. Types of useful content include:
Industry news
Third-party research/white papers
News releases/announcements
Interviews
Podcasts

Using original, curated content proves you are an expert and are immersed and educated in the industry, but being able to recognize good content and share it shows expertise, too.
3. Content Marketing Trends
According to The Content Marketing Institute, 78% of marketers have a strategic approach to managing content yet only about half have a documented content strategy in place to reference.
This year, make it a goal to get a content strategy in place. Use your content to make connections and build communities. Customers will continue to be judgmental of the value of the content they are digesting. So, the companies that foster and seek out connections are going to the ones that succeed.
"Social media, email marketing, and other tactics are still valuable, but a lot of customers want to connect with the actual person they are buying from," said Morvillo.
Knowing that consumers want to connect, there is no better time than now to evaluate your brand partnerships. Are your influencers a good fit? Who could you partner with that would naturally align with your brand?
4. Marketing Automation Trends
We can all agree that automation tools are great because they automate routine and repetitive tasks so marketers can focus on our other, more brain-busting work. This year, we're expecting a shift in mindset from technical-based marketing to anticipation marketing. This will allow us to anticipate what the customer wants and then feed it into an automation process.
"This new mindset should make things more efficient and also allow for more personalization," said Morvillo. "We're going to see this in Google Ads and on social channels."
According to Gartner, by 2024, organizations that understand customer needs will outperform other organizations' customer experiences by 20%.
It's crucial that we understand the data we have, are able to put it into an automation tool, and automate our communications to consumers when possible.
If you haven't heard of Generative Pre-Trained Transformer 4 (GPT-4), consider checking it out. It's a text-generation, deep-learning model trained on the data available on the internet. It can be used for questions and answers, text summarization, machine translation, classification, code generation, and conversion AI. Many marketers predict this tool will open many new opportunities for our industry.
5. Technology Trends
Last but not least, we have to take a look at some technology. Martech software is used to create, execute, manage, orchestrate, and measure the results of marketing activities. This is known as a martech stack. Stacks can comprise commercial, off-the-shelf applications and/or homegrown software. They can streamline the customer journey and implement omnichannel marketing campaigns. Spending on marketing technology was up 15% in 2022 and it is expected to rise because companies (particularly B2B companies) continue to spend on technology that will help them gather and store data, use the data to make decisions, and implement those decisions.
The Metaverse will keep growing, but growth has been slower than expected. The fact that Meta has committed to the Metaverse makes us anticipate some interesting innovations in the future.
That's a Wrap
It's sure to be another exciting and challenging year in our ever-evolving industry. We hope some of the trends highlighted here will help you find success for your team, your clients, and your company this year.
How Can You Prepare?
Stay up to date by taking one (or more) of our certified digital marketing courses offered through our Marketing Training Room. All courses are self-paced, available online, and range from 6 to 30 hours.
If there's anything we can do to support your marketing journey, let us know! We're happy to help.