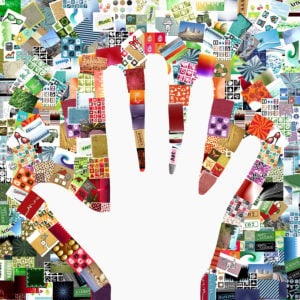 It's generally known that it takes seven seconds to make a first impression. But online? It takes only 2.6 seconds for a first impression to be formed, according to research conducted by the Science & Technology division at Missouri University. That may feel unfair. After all, that is the same amount of time it takes to breathe or open a door, but it's true. Therefore, it's crucial to make the first impression count, and it all begins with the logo.
Strong Core
A successful logo can boost multiple things for your business: awareness, marketing and your bottom line. But a dated or poorly-designed logo can hurt your brand. To create a successful logo, start by considering your business, your message and the essence of who you are. That thinking needs to then be translated into the core of your logo. The logo design should help it to be instantly recognizable, versatile, timeless, but most importantly, it needs to fully represent the core of your business.
Multiplicity
Another consideration to having a successful logo is that it needs to be flexible and usable across multiple platforms, especially mobile. Nothing hurts a brand more than having a logo on one platform, and something completely different on another. Variations of a logo is fine, but the more uniform your representation, the more recognizable your brand will be to your audience and the simpler it will be for you to apply it.
Minimalism
Customers need to be able to glance at your logo quickly and "get it". A busy logo can have a negative effect on your brand, especially if the design makes it unreadable or unrecognizable. Having multiple colors and elements are fine—great even—as long as it's done in a minimalist way, so it doesn't take away from the point the logo is trying to make. It has also been a common trend over the past several years for logos to be simpler and cleaner. For example, in 2018, American Express took the sheen away from their logo—so it's now just text on a blue background. Just keep in mind the common phrase, "Less is more."
Trendy Options
If you are looking to create a fresh logo that is on trend for 2019, here are some trendy design elements to consider: Geometrics, overlapping elements, gradation in colors and use of negative space. Just remember: don't take the trends too far. It's important to appear current and relatable, but if your design will date your logo in a year or two, that won't help you achieve logo success.
Logo design can be stressful as it's a piece that will represent your brand and be the focal point of marketing materials for years to come. There are a lot of considerations when creating a new logo, so don't hesitate to reach out for help if the process becomes overwhelming. At Front Burner Marketing, we understand the latest trends and best practices for logo design, and we can help put that fresh logo into action on your site, social media, printed materials and more.