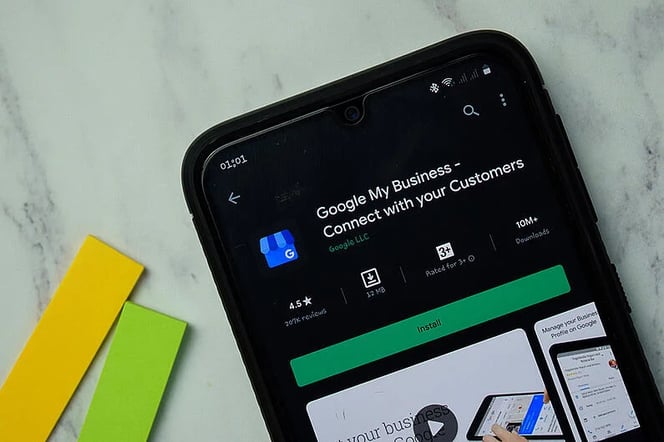 We've all been forced to adapt to new ways of doing things since the pandemic. We work, shop, and even visit with our friends and family differently. But from a business perspective, have you adapted your business to function digitally? Have you looked at your website and online resources objectively to understand how prospects see your business before they ever speak with a human? It's more important now than ever to meet customers online, so here are 3 ways to embrace digital marketing to grow your business.
Optimize your Google My Business Profile – Claim your business if you haven't done so already, then go to the dashboard, click on the listing you'd like to edit, select "Info," then choose a section to complete or update. Be sure to fill in as much information as possible including a business photo, your hours, a phone number, and your URL. The more correct information that you add to your profile, the less chance that random people will click on your listing and suggest an edit.

Also remember to occasionally visit your listing to ensure it looks correct and up to date. If you receive a Google review, be sure to thank them and welcome them back to do business with you again! If you are really looking to amp up your profile, check out The Ultimate Guide to Google My Business from HubSpot.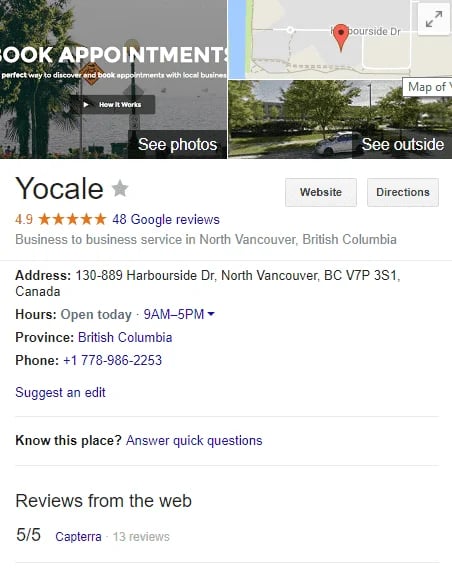 Build a Facebook Messenger Strategy – If you don't have a Facebook page for your business, you should! With over 2 billion monthly active users, there's a very good chance that your audience is using Facebook Messenger. Since your audience is already there, consider using Messenger to quickly and personally assist your customers. For instance, you can build a knowledge base with the most common questions people ask about your business. Preparing answers in advance will help your team address messages that come in with questions from visitors in a consistent fashion. Building a Facebook Messenger strategy takes a little time and training, but the reward of building stronger relationships with prospects on a platform they always use can make it easy for people to get the answers they need from your business.
Improve Your Digital Customer User Experience – Take some time to evaluate the experience people have when they visit your digital properties, and most important among them is your website. When customers visit your website or app, is it engaging and friendly? Does it meet their needs and expectations while being easy to navigate? According to HubSpot, 65% of consumers said their experience on a website or app is "very important" in their decision to recommend a brand. The digital experience includes:
Mobile - This is how people are researching products and services. Are you sure that your website can be easily viewed on a tablet or phone?
Navigation – Evaluate how easily a new visitor can find what they're looking for. Are you burying information in a deep navigation menu? Do you have quick information available based on what you know most visitors are looking for? Is it easy to get back to your Home or Contact Us page?
Analytics – This offers a wealth of information about buyer behavior, such as which pages are the most visited, or what stage of the buying process a buyer was in when they deserted your online shopping cart. Ensure that you review this info so you can make improvements that will help a visitor find what they need easily.
Chatbots – Looking for immediate answers, having a chatbot on your website positively impacts the visitor's experience, giving them quick answers to their routine questions. It will also reduce incoming calls/emails, so it's a win-win.
If you're not sure, or want an unbiased viewpoint, customer surveys can provide immediate feedback about a visitor experience to your website or app which can help you identify and make improvements.
Embracing digital is extremely important as we progress through 2021 and beyond. The impact that the pandemic has had on the way people educate themselves about products and services to help make buying decisions has forever changed. Having a strong online presence and multiple ways that a prospect can get information about what you do and why they should buy from you is integral to your future growth. Making it easy for them is essential.
Have you taken steps to change the way you attract and service prospects online? Do you need help implementing some changes to create a better experience for your customers? Contact us today for a 20-minute website audit so we can help you understand what is working (or not) with your website!