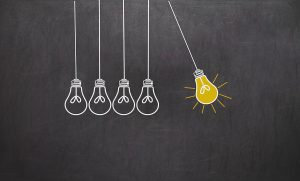 Nothing in this world is free, including sharing your content. Organic Facebook reach has been in a steady decline over the last few years, despite the platform maintaining its popularity. Of course, there are now paid advertising options aplenty, but sometimes we just want our message to spread on its own merits, and not because we paid it to. Facebook has stated that businesses should expect organic results to eventually end up at zero. So what can you possibly do to spread your message without getting billed? Hubspot has some suggestions.
First, there's simply too much content being published on Facebook, making visibility in the News Feed increasingly competitive. Second, Facebook is deliberately trying to show people the content that is most relevant to them, as opposed to surfacing all the content available.

The good news in all of this is that there's a lot you can do to counteract these changes, like being more selective about what you publish, paying attention to when you publish, and putting money behind your posts (a.k.a. "boosting" them).
1) Be more selective about what you post.

Marketers have to switch gears from untargeted, frequent publishing to targeted, selective publishing. The goal is no longer to spray and pray -- it's to get as much interaction from a single post as possible. Each post published to a brand Page can be targeted to a specific audience regardless of whether or not it's sponsored, which may improve overall interaction with that post among other people who are likely to find it more interesting and relevant.

2) Remind your Fans they can go to Pages Feed on the left sidebar of their News Feed to see content from Pages they've Liked.

3) Educate your super fans that they can update their notification settings from your Page.

Read the full list of tips and a really great supporting article

here

.
When it comes to content marketing, the rules keep changing. Trying to make it work on your own, without paying something for it, may or may not be successful. Consider hiring a content marketing specialist, like Front Burner Marketing. We keep up-to-date on the ever-evolving social sharing channels to ensure your message gets out.
Want a little content advice to get you started? Click below to download or eBook 30 Greatest Lead Generation Tips, Tricks, & Ideas.