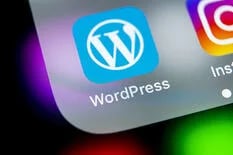 Most websites today feature clean, uncomplicated designs. With this in mind, only so much of your company's content can be on your regular website pages without making them look cluttered (and therefore possibly reducing visitor engagement). You just can't speak to all of your different audiences interests that way. Instead, a blog allows you to provide in depth information on a variety of topics, all nicely organized for the visitor to explore.
Blogging is one of the easiest and most inexpensive methods to build awareness for your business. It not only gives you a platform to go into detail, but it also establishes your credibility on a topic. The individual posts also help your site to rise in search rankings, since they provide a constant flow of very defined content on particular topics that prospective customers can find when they are searching for information on Google or Bing. Remember: not everyone needs to come to your site via your home page! A great blog post is often the first page they find when they search. Plus, blogging is simple because all you have to do is share your knowledge and advice about your field of expertise, and your budget won't take a hit because all that's needed is the words, an image and platform to post it onto your website (which hopefully you have).
To begin, you need to be able answer "yes" to following the questions:
Do you have a company website (domain name) established?
Does your website have a blog installed? WordPress is the most common blogging platform, and many websites are entirely built on it today. If you don't have a blog on your website, then this article can provide some guidance.
Are you able to create a landing page that your blog post can link to for a lead capture form or for the reader to find more information on the topic?
If you have answered "yes", then you're ready to get blogging! Though we here at Front Burner Marketing prefer using HubSpot as a blogging platform (they do have many free options), we also have many clients who use Wordpress for their blogs. After all, it's one of the most popular platforms in use today--studies show that 35% of websites run on Wordpress, with over 400 million monthly viewers. So for the purposes of this blog, we'll be advising you how to set it up using that platform.
It Begins with Content
The key to any successful blog starts with great content. You'll want to put a strategy together (we call it a "Content Calendar") to ensure your blogs have purpose, provide valuable information, aren't repetitive, and are scheduled to be posted on a continual basis.
Know Your Audience: For your blog to resonate with readers, you need to understand your audience. A tool marketers commonly use is buyer personas—fictional representations of your ideal customers. Creating these buyer personas will help you understand each of the different target audiences you will want to speak to, and identify what they'd be most interested in reading.
Topics: You'll want to think through all the aspects of your business, considering what's popular with your buyer personas and what you've learned from your time in the business. You should also look at any online data and conduct market research to learn what topics are trending in your field.
Content Format: You'll also want to consider what format your blogs will be written in: Instructional, Q&A, latest news, or opinion to name a few.
Strategize: Once you have a list of topic ideas, it helps to create a schedule and calendar, planning out your blog posts several months out so you don't lose steam. But you'll also want to examine a calendar, looking at holidays and important events in your field of business, so you can schedule your blogs to be more relevant and effective.
Setting Up Your Blog
Once you have a content plan in place, you'll want to get your blog appearance set up.
If you log in to Wordpress and look at the dashboard, you'll want to select Appearance >> Themes.
Then click on the Add New
From there, you'll find hundreds of free themes to choose from. You'll want to look through the colors, fonts and design elements to find one that coordinates well with your website. This does take time to search through, but if you find you're getting frustrated, just go with something simple.
Once you've selected your theme, click the Install button that pops up when you hover over the theme name, followed by selecting Activate.
If you want to change any elements in your theme later, you can go back to the Dashboard and select Appearance >> Customize, where you can adjust some features on even the entire theme itself.
Posting Your First Blog Post
With everything set up, you'll want to put pen to paper and write your first blog. Once your content is written, it's time to post it. To begin, select Posts >> Add New. From there, you'll want to fill in the blanks beginning with your title in the first empty field and your copy in the main field below it. A few things to note:
Visuals: Make sure your blog has an image and/or artwork to add visual intrigue and to help break up the text. You can also import graphs or charts to emphasize a point. Just select the image icon, upload it, and then place it in your copy. You can adjust the size and layout of your image by clicking on it once it's placed.
Break it Up: It's important to format your copy into paragraphs, with sub-headlines between sections. No one wants to read ongoing, never-ending text. Breaking it up makes it easier for the reader. Also, Wordpress lays out the copy in block format, so you'll want to put your paragraphs into individual blocks for each section (it helps for easier editing and design).
Important Must-Haves: On the right side, select a Category for your blog and several Tags based on the content. This will help you organize them and help readers find the content they're looking for on your website. Then in the lower boxes, you'll want to input a Slug (your title with hyphens between the words; this will be the words used in the website address for the blog), and assign an Author.
Check Your Work: Before you select Publish, you'll want to select Preview so you can check over your work before it's available to the world, as well as spell check.
This information is intended to be just enough to get you started, but there are many ways Wordpress allows you to further customize your blog. For instance, you will want to add what is called, "meta data," which helps search engines find your post and gives them the content that will show on the search engine results page (called SERP). This is also useful for Voice search results that are given when someone searches using their favorite virtual assistant (Alexa, Siri, etc.). Wordpress has loads of free tutorials to help, or you can contact us at Front Burner Marketing. We would be happy to train you on Wordpress or handle it for you!