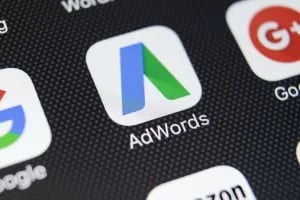 In an effort to streamline advertising products and make them more mobile friendly, Google has decided to combine some of their existing offerings to create a new application called Google Ads. Over the years, Google received backlash about their analytics and ad platforms because users had difficulty navigating through them. Users also found there was not enough differentiation between products, making them redundant an inefficient. Here's what you need to know about Google Ads, and other changes on the horizon for Google products.
Google announced in a company blog post that it is rebranding and combining several of its advertising products in an effort to simplify its offerings and focus more on mobile.

Google AdWords will now be called Google Ads, and offer a new type of campaign management for small businesses that aims to help them get better results, stand out among their competitors and target consumers, according to a separate blog post. Google is also combining DoubleClick for Publishers and DoubleClick Ad Exchange into a new platform called Google Ad Manager.

The company is additionally combining its DoubleClick advertiser products and the Google Analytics 360 Suite under the Google Marketing Platform brand, which the company says will help marketers plan, buy, measure and optimize digital media and customer experience in a single spot. Under the platform will be Display & Video 360, which joins features from DoubleClick Bid Manager, Campaign Manager, Studio and Audience Center to allow for collaboration among media, creative and agency teams.

Read the rest here on marketingdive.com.
At Front Burner Marketing, we stay up to date on the latest marketing products. If running all your Google accounts is becoming unmanageable, it may be time to have a marketing agency take the lead. For help with this and other marketing services, give us a call! In the meantime, here are some tips to keep lead generation flowing.