Support Expansion of Ohio TechCred Program to Upskill Ohio's Digital Marketing Workforce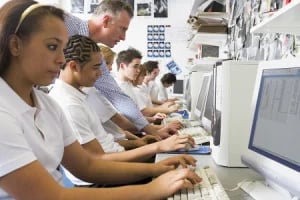 As the owner of an Ohio business that relies upon a workforce educated in digital marketing technology, I can tell you that it is one of our greatest challenges to find talent with the right credentials for our field when we go to hire. The Marketing field is changing rapidly, creating new technology-based jobs that didn't exist even 5 years ago. For instance, did you know that "Marketing Engineer" is someone who applies technical knowledge to sales and marketing campaigns? If Ohio is to keep up, we need to invest in our workforce, providing access to continually updated education programs that keep our talent at the cutting edge of a developing marketplace.
Here at Front Burner Marketing, we're prepared to do our part. We work with both College interns and High School "Shadow" Interns, helping to adequately prepare them to eventually step out into the workforce, ready and qualified to take on high paying jobs in the marketing profession. We also recently introduced a powerful curriculum to help marketing professionals become Certified Digital Marketers. This program is structured to qualify under Ohio's popular TechCred program which allows Ohio employers to offer marketing training to their employees at no net cost (up to $2,000) after successful course completion and program cost reimbursement.
Yesterday the office of Ohio's Lt. Governor, John Husted who is the Director of the Governor's Office of Workforce Transformation, sent out an email outlining the executive version of House Bill 110 that initially included a proposal for $41 million in funding to support students earning an industry recognized credential while still in high school. Here's a link to the video version on Crain's Cleveland Business. No matter what your politics, this is simply a common sense initiative for our state, helping us to train a workforce in all manner of technology and making us more competitive for higher paying jobs.
Despite endorsement by the Ohio House of Representatives, this funding was sadly removed in the version the Senate approved.
We hope you will support this funding in the conference committee report before the legislation is returned to the Governor for his signature.

Ohio businesses rely on skilled workers, and helping more Ohioans earn industry-recognized credentials is one of the most important investments we can make in Ohio's people and the future of Ohio's economy.

If you agree that this program should remain a budget priority for our state, we hope you will contact your State Senator and State Representative (legislature.ohio.gov) and ask them to make sure that industry-recognized credentials for Ohio's high school students are funded in the state operating budget.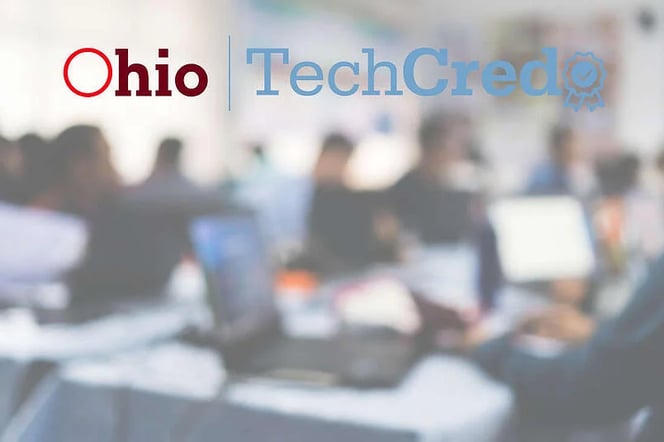 *Reimbursement is contingent on TechCred credential approval.