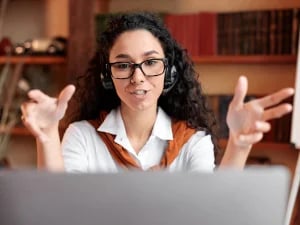 Digital marketing for business is such a hot topic right now, and with all the buzz it's getting, it continues to surprise me how many people don't understand what it really is.
Allow me to share an example.
I was sitting in the dining room of a local Chipotle recently, and I overheard a conversation between two people at a nearby table. I promise, I didn't mean to snoop, but this conversation made me put down my plastic fork and lean away from my overloaded barbacoa salad to get a better listen. These two men, let's call them "Bill" and "Ted", were discussing Bill's business problems.
Here's what I heard:
Bill: I might just pay a cold caller to get me more leads.

Ted: Do people even answer their phones anymore? My calls go straight to voicemail if I don't recognize the number.

Bill: Yeah, me too!

Ted: Then why would you pay someone to call people?

Bill: I can't be bothered being on Facebook or InstaWhat promoting my business all day.

Ted: Why not pay someone to do that for you instead of cold-calling people?

Bill: Well, my niece is really active on social media. Maybe I can pay her to post for me over summer break.

Ted: Good idea! She could be like your intern or something.

At that point, I let out an audible groan, involuntarily.
This poor guy was thinking of trusting his online strategy with a teenager who knows nothing about business. It took everything in me to avoid jumping into marketing trainer mode and giving Bill a lesson right there in the middle of Chipotle. I wanted to scream, "Just because your young niece posts a lot on social doesn't mean she's a professional that can help you grow your business!"
But you should note that instead of admitting I was eavesdropping by hollering unsolicited advice to a business owner who was just trying to eat lunch, I paused, went back to the office, and whipped up this blog post for anyone who is grappling with the idea of adding digital marketing expertise to your team.
Getting Down to Business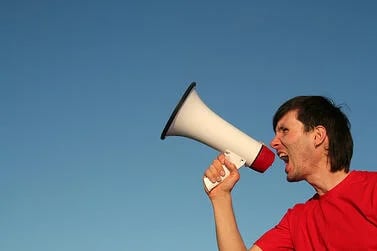 Let's begin with the basics.
Nearly every businessperson is motivated by business growth and development. They want to get more sales and they don't care how it's done. They are always obsessively looking for new leads. But in 2021, the vast majority of businesses gather leads through online marketing efforts.
Marketing has changed in the last five years, and if you have yet to integrate the most current digital marketing tactics into your business planning, you will be left behind. Worse, if you don't have the right person or team handling this vital part of your business, you will not experience the heights your business is capable of reaching.
According to a recent survey conducted by TheDrum.com, almost 50% of small business owners say they do all of their own marketing and spend an average of 20 hours a week doing it. And 74% of those business owners agree they'd rather focus on other aspects of their business, not on marketing.
Yes, you read that right.
Half of business owners spend valuable time and energy doing a job they don't like and are not qualified for while other aspects of their business suffer.
How can we stop the madness?
There are a few ways that a business owner can reap the benefits of ROI on digital marketing expertise, and most of it can be done within a span of three months.
DIY vs. Training Someone In-House vs. Outsourcing


As a marketing consultant, let me share with you exactly what you can do to quickly increase the level of digital marketing expertise on your team... and sleep easy knowing that this important aspect of your business is in the right hands.
You have three main choices: do it yourself, train someone on your team, or outsource the work.
Let's break these down:
1) DIY Your Digital Marketing
We've already established that you're busy, overwhelmed, and don't want to spend half of your day focused on marketing. But what if no one else on your small team knows the business as well as you do and you can't trust someone with this crucial task? Or what if you want to have a deeper understanding of digital marketing yourself so you can guide the strategy even while someone else does the work?
It would pay dividends for you to take control of your digital strategy by enrolling in a short-term course that will help you drive your sales efforts. Yet, with so many digital marketing certification courses out there, which one should you take?
Here are my top 3 recommendations:
Note: I'll likely do a follow-up review of these courses, but for now, each of these will give you a foundational understanding of digital marketing and elevate your professional skills.
2) Train Someone: Upskill a Team Member
Several reasons come to mind for why you would want to pay for someone on your team to become a digital marketing pro. Some of those reasons are that you can:
Increase loyalty through offering certification as a career benefit.
Provide your team member with tangible skills and a place to practice those newly developed skills.
Have a digital marketing professional on your team who is already invested in your business.
Surely, there are other benefits to training someone in-house. I'm just offering a few reasons because I know that recruiting, hiring, and training someone who already possesses these skills may not be the most efficient way to get the job done. Also, we know how hiring a new employee becomes a job in and of itself, so it makes sense to upskill someone who has already proven to be a great employee.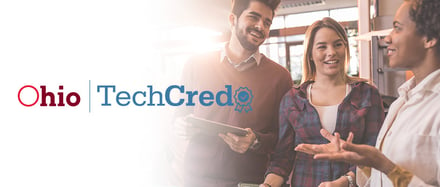 And if you're an employer in the state of Ohio, you could even get reimbursed to train your staff. The Ohio TechCred grant will reimburse up to $2,000 for this type of training. With most courses costing less than $2,000, you could have a certified pro on your team in no time. Talk about immediate ROI!
3) Hire a Digital Marketing Agency
Also according to TheDrum.com survey, the overwhelming majority of small to mid-sized business owners who hired an internal marketer last year wish they'd hired an agency instead, AND 100% of SMBs surveyed that hired agencies say their investment has already paid off.
This isn't surprising. I work at a marketing agency and I can give you the skinny on what goes on behind the scenes among our team:
We enjoy and, dare I say, "love" marketing. It's what we do and who we are.
We keep updated with changes and trends in the industry. We continue to learn.
Through working with a variety of clients, we share experiences and best practices with one another to increase speed and productivity.
We save our clients time by being their dedicated "marketing department"—without the overhead.
And ultimately, we are thrilled when our clients' businesses grow. We're invested in helping them reach their goals faster and more effectively than DIY.
Now, this is just what our business owner clients have told us, but we are well aware that there are other intangible benefits of working with a digital marketing agency.
Just imagine the relief you would feel and what you could achieve by having a digital pro focused on your marketing while you tend to other things. That's the kind of freedom our customers experience and report to us.
Bringing it All Together


Well, there you have it... three ways to get a digital marketing expert to grow your business. As marketing continues to evolve and professional expertise is necessary to navigate the landscape, you will have to decide sooner or later how to fill this valuable role on your team. If you need a hand figuring out the strategy that will work best for your unique business, please feel free to reach out. Our team of experts can help you determine the best path for your busy schedule.